This August I got my "Hitachi Vantara Certified Specialist – Pentaho Data Integration Implementation HCE-5920 Exam" certification. The badge can be checked by clicking in the image or in the link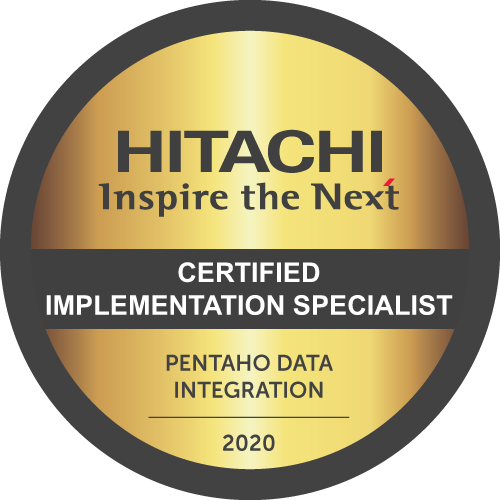 https://www.certmetrics.com/hitachi/public/badge.aspx?i=49&t=c&d=2020-08-22&ci=HDS00240188
In 2016 I finished a project for an EU institution to automate the generation of many reports. The data sources were diverse. eg: API's, Databases, etc.
I used Pentaho Data Integration (Also know as PDI, Spoon or Kettle) to create the ETL's jobs that consolidated all the data and generated the reports using the Report-Designer (now Pentaho Reporting)
The reports were generated automatically in 15 minutes while the previous way was taking around 3 weeks as the report were being filled manually in an intermittent way: 2 hours today, 3 hours tomorrow, 5 hours next week.
This summer, HitachiVantara that bought Pentaho several years ago offered for free its course Pentaho Data Integration Fundamentals (DI1000W). I took the course to refresh my knowledge and decided to pass the HCE-5920 Exam to get the certification. Finally I got my Badge 🙂